As the brisk autumn breeze and the gentle rustling of leaves lure us indoors, it's time to infuse our homes with the cozy allure of fall. One of the most enchanting ways to embrace the spirit of the season is by curating a captivating autumn tablescape. In this blog post, we'll walk you through the art of crafting a memorable indoor autumn table, enriched by Euro Ceramica's Neree Collection.
1. Nature's Bounty on Your Table
Embark on your tablescape journey by embracing elements from nature's own palette. Step into the great outdoors and gather slender branches, pinecones, and a medley of leaves to introduce an organic elegance to your table. These humble additions effortlessly imbue your tablescape with the inviting warmth of autumn. Arrange them within rustic vases or scatter them gracefully along a natural table runner, channeling a deep connection to the earth.
2. A Subdued, Organic Palette
Euro Ceramica's Neree Collection is the quintessential choice for your autumn tablescape. With its understated aesthetics and timeless hues, it seamlessly harmonizes with the season's essence. Each piece boasts a graceful gray swirl that winds its way through the lines, akin to the masterful hands of a potter sculpting raw clay into life. The reactive glaze bestows a captivating color gradient, ensuring that every item within the series remains utterly unique.
3. Thoughtful Details
Elevate your table with meticulous embellishments. Ponder the inclusion of rustic napkin rings or linen napkins in earthy tones to fashion a cohesive tableau. Don't overlook the gentle radiance of candles or the twinkle of fairy lights; their soft, flickering luminance casts an enchanting aura over your autumn soirées.
4. A Feast for the Senses
Craft an autumn menu that pays homage to comfort cuisine. Think comfort food, hearty soups, roasted vegetables, and warm desserts; all served with flair upon Euro Ceramica's dinnerware. The choice of artisan dinnerware like Neree (or Galicia, featured in the image above!) enhances not only the visual appeal but also the tactile experience, intensifying the flavors and textures of your culinary creations. (Need inspiration for your culinary menu? We've got you covered with 3 great recipes here.)
5. Inspire Your Next Gathering
As you prepare your indoor autumn tablescape, keep in mind that Euro Ceramica's offerings extend beyond indoor dining. If you're looking for outdoor autumn picnic inspiration, be sure to check out our previous blog post featuring the Simpatico collection.
As you invest your creative energy in setting your indoor autumn tablescape, remember that Euro Ceramica offers a wide array of options for ALL of your dining needs. Looking to savor the remaining days of light and warmth? Consider planning a picnic with our Simpatico collection, taking inspiration from the blog post below!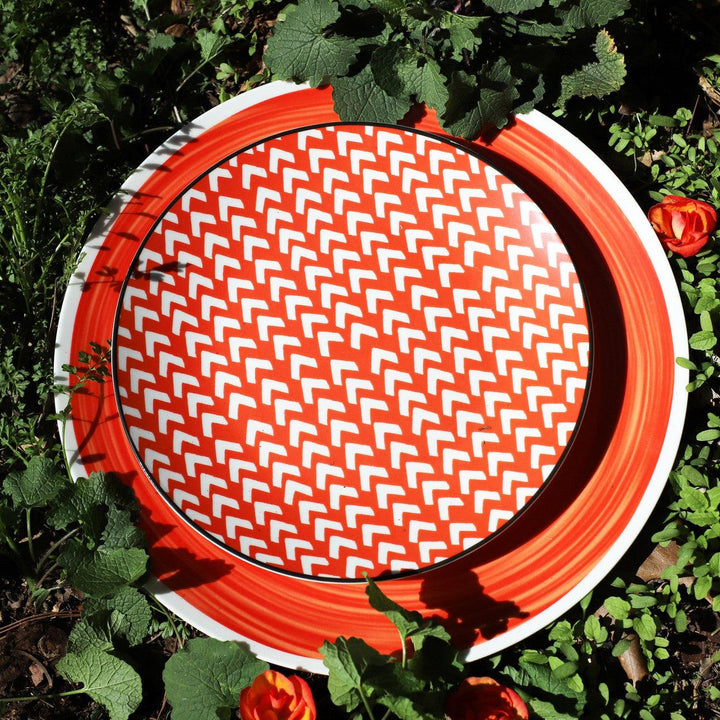 However you like to celebrate the changing seasons, we hope you have a beautiful autumn, and we invite you to include collections like Euro Ceramica's Neree as your canvas for creating unforgettable memories along the way. 
Happy tablescaping!