(Image of Euro Ceramica's Chloe collection from @driftwood_decor)
---
Welcome to your sustainable Portugal travel guide. ⚓️ 
"This is a nation whose DNA is woven with saudade – a beautiful melancholia inspired by...treasured past experiences...wistful dreaming of a perfect time and place. Saudade isn't sadness, more a kind of love that manifests itself in a Portuguese hint of uncertainty about its own marvels." -ResponsibleTravel.com
Given the state of the world, places like Portugal (whose GDP relies on tourism) are very much ready for--and in need of--tourists to...well, tour their country. So if you're seeking out vacation ideas, especially European trips, look no further! We're going to cover some of the best sites to see in this lovely region, and we're doing it with sustainable tourism in mind. (Tourism that benefits locals and their country, while minimizing environmental harm.) 
And if you're new here, we're also going to be introducing you to our beautiful Chloe serving dishes, and we'll explain how it relates to Portugal! Let's get started!
---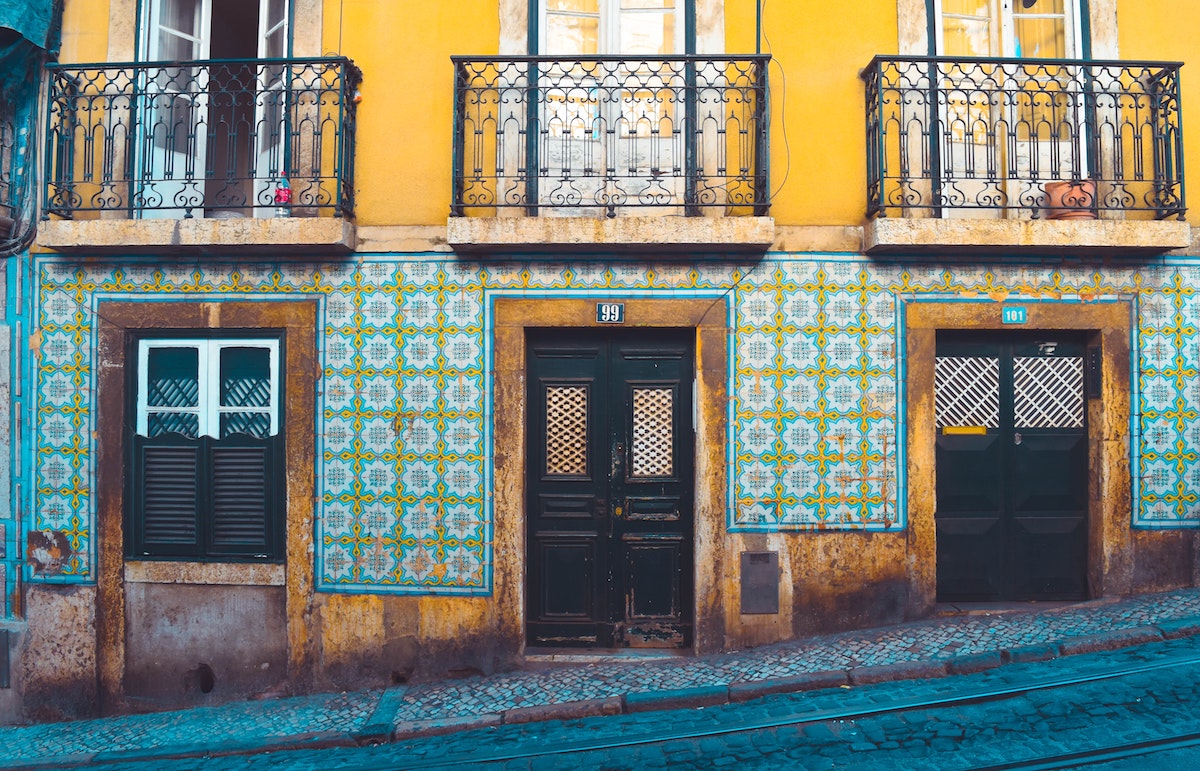 Meet Portugal, A Fantastic European Trip 
Once a global empire, Portugal has settled into a quiet, quaint country. Though eclipsed by Spain, Portugal has beautiful coastline views, ancient architecture, and lovely values around simple pleasures and community. Portugal is known for its textile manufacturing, seafood, romantic music, and sports--especially soccer. (Cristiano Ronaldo!) 
As previously stated, Portugal is currently going through difficult economic times. so this is a perfect time to take a trip there. At Euro Ceramica, we seek to practice sustainability wherever possible in our processes, and we encourage our community to do the same. 
So we recommend combining an exciting vacation in Portugal with eco-friendly practices like using digital documents and tickets, eating and shopping local, avoiding big-name business hotels, and traveling via foot, bike, or train wherever possible. (Plus, it's a more authentic and down-to-earth experience that way! Win-Win!)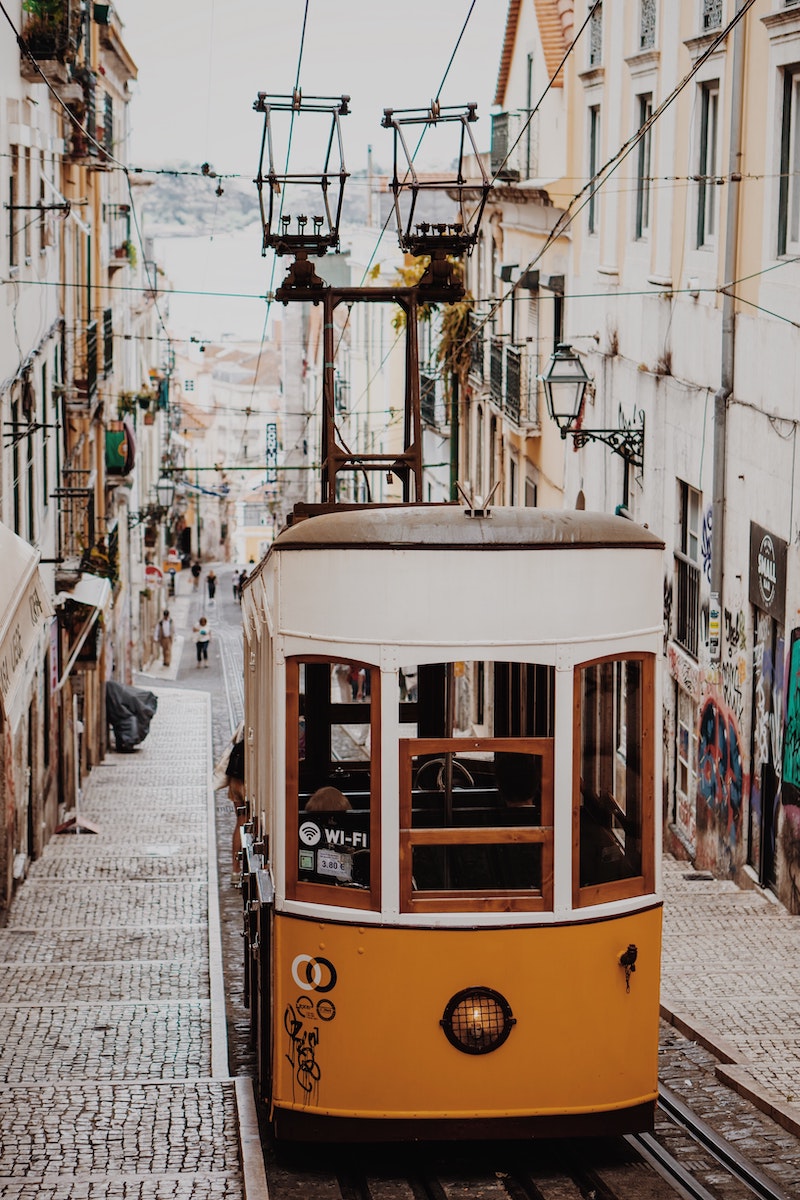 ---
Your Portugal Travel Guide Itinerary
With all of that in mind, we've created the perfect coastline itinerary for your next European trip to Portugal ⬇️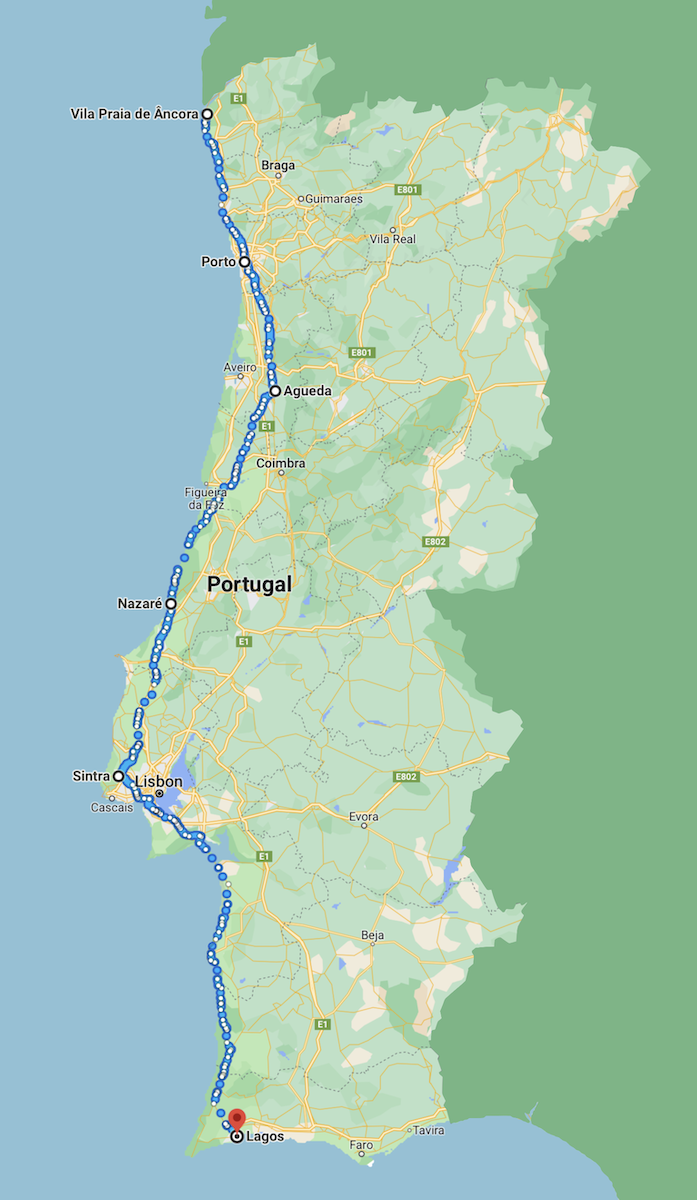 1) Arrive at the Francisco Sá Carneiro Airport and catch a ride up to Vila Praia de Âncora to enjoy the beaches and seaside village atmosphere. 
2) Travel south to Porto via rail (and certainly feel free to hop off at a stop on the way if you feel drawn to it!). Once in Porto, you can admire the jaw-dropping bridges and old architecture. Be sure to visit the merchants and cafes before catching the next train south. 
3) Step off the ride in Águeda to enjoy the urban arts. They've got museums, massive outdoor sculptures, murals, and more! 
4) Next stop: Nazaré. This destination is perfect for an overnight stay to enjoy the Silver Coast. 
5) Once you've had your fill of Nazaré, the next place on our itinerary is Sintra. Here, you can enjoy mountains, trees, ornate buildings, and botanical gardens to change up the beachside scenery you've seen so far. 
6) Given that Sintra is a parish within the country's capital, it's worth your time to explore the beautiful city of Lisbon as a whole. Colorful buildings, beautiful bridges, and well-cared-for museums are waiting to be discovered. (But don't forget to keep sustainability in mind when you're here! It's a popular tourist location, so it can be easy to miss the opportunities local, small business owners provide.) 
OPTIONAL DETOUR) Though not featured on the mapped itinerary, astronomy lovers should consider traveling east toward the border between Spain and Portugal to visit Dark Sky Alqueva, "the first Starlight Destination of the world." Take a night tour via canoe or visit the observatory. With the elimination of artificial light pollution, you'll be able to see countless more stars and even the milky way galaxy edge! 
7) Finally, bring your trip to a close with Lagos to see old towns, castles, lighthouses, and cliff-enclosed coves. Catch your flight home at the Faro airport. 
A genuinely wonderful vacation! 
---
So...how does this tie into Euro Ceramica's Chloe serving dishes collection?
The Chloe collection, as a whole, is inspired by the scalloped style of traditional European ceramics--but the dishes themselves are hand-finished and glazed in Portugal. So there is a personal, Portuguese touch to every piece, and when you buy the Chloe collection, you're supporting local artisans in Portugal. 
With that in mind, if a trip to Europe isn't in the books for the foreseeable future, consider bringing a piece of Portugal home with our Chloe collection and serving dishes. 
---
Resources: